Grow Your Association with the 2 and 2 Challenge
USA Hockey's comprehensive growth program, the 2 and 2 Challenge, is back for the 2013-14 season. Associations looking to increase participation will utilize national programs and tools to invite more families to the rink.
The 2 and 2 Challenge helps associations:
Attract new families
Convert more kids to youth hockey
As an added bonus, participating groups will be rewarded with free starter equipment sets and national recognition. For more information on the 2 and 2 Challenge, please click here.
To accept the 2 and 2 Challenge and start growing your association click here
**Register by August 31st and be entered into a drawing for 10 sets of youth hockey equipment from Total Hockey!**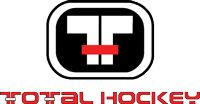 is the Official Sponsor of USA Hockey's Grow the Game Program